This newly evolved modern school year will definitely be a challenge for this meager modern teacher. I take pride as being a middle aged mom and teacher who can still pass for kind of "with it". However, 2020 has posed some interesting challenges for motherhood and my teaching career.
What will our new school year look like? I love the beginning of a new school year, even as a little kid who didn't particularly enjoy school. Showing off new clothes and new supplies; notebooks with kittens, an array of fresh markers ready to design a rainbow, fine point pens anxious to fill a page. I couldn't wait to wear my new clothes even though they were designed for cooler weather. My new wool sweater would be comfortable during the cold September mornings, but would suffocate me in the early afternoon's lingering summer sun. But I loved the new and fresh feeling of a school year.

New and fresh…what will the school year 2020 be like? As a teacher, new and fresh for sure, but in what way? No one will be able to see my new school year clothes. The array of markers I rejoice in buying every August will be of no use to me on the computer. I may still have kittens on my folders for my own enjoyment while I'm settled into my home office converted into a covid classroom.
I usually spend this time trying to figure out what my classroom theme welcoming in my new children will be. I am plagued with anxiety dreams about what I am teaching, will the kids listen to me, new district directives, etc. The 2020 new school year anxiety will set a record. Are we going back face to face? How will that work? If not, how will we start the school year with a new set of students plus the newness of remote learning. Supplies? New clothes? Themes? None of these apply like they did in the past.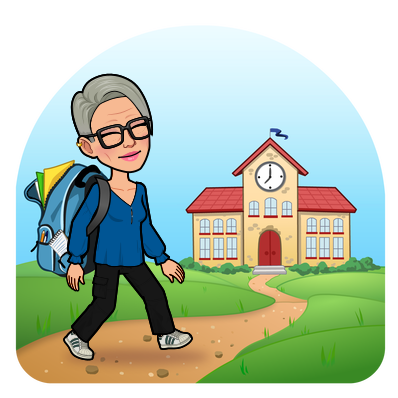 Instead of bulletin board purchases from the teacher store with which to decorate my room, I will now peruse the internet for ideas on how to decorate my virtual classroom. Backgrounds, colors, bitmoji outfits. What is comforting and reassuring to the students in this all so new way to teach? My research is comparable to the work I put in as a new teacher 25 years ago. While I consider myself pretty expert at what I do with all these years experience, hooking, maintaining interest, and making a difference is going to be a new kind of challenge under these covid circumstances.
One thing I can reassuringly communicate to my new families is that I will give my 120%. I love my job. I love teaching. I love the beginning of a school year. I love my students. This year is filled with anxiety and so many emotions, included in them is excitement and determination. It will be a huge challenge, but I will do my best to make it work, to make my new students feel at ease during all this global uncertainty. Most importantly I will give it my all to teach them what they need to know, to be successful in these uncertain times, give them all the TLC I have in me as they will surely need it when we do what we must to make sure we are all safe.